Press photography in the hotel industry with the new opening of the Hyatt Place hotel at Frankfurt airport. The pre-opening opened the first press photos of the new hotel.
Press photos for a hotel
In the district Gateway Gardens, the Hyatt Place Frankfurt Airport was opened on 04.01.2018. I was allowed to capture the Pre Opening as press photographer for the Hyatt Hotel. In addition to press photos, other photos of the hotel's interior were taken that day. Hyatt Place is the brand's first property in Germany and the sixth of its kind in Europe.
The new hotel offers 312 rooms with Cozy Corners, restaurant and bar, two stores, a fitness center and five meeting and conference rooms. In the open lobby, the "Gallery Market" offers food around the clock, also for takeaway.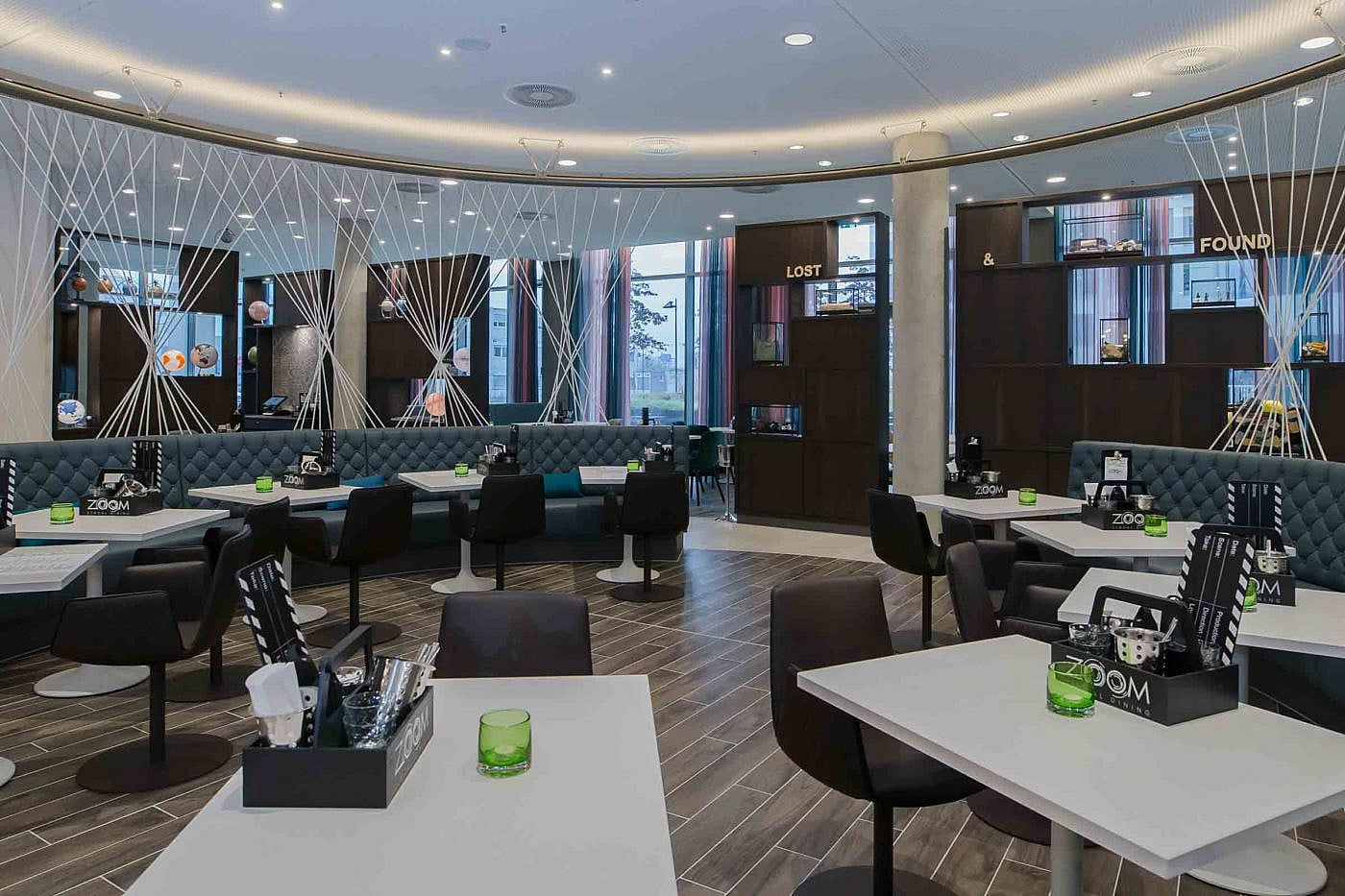 Zoom Glocal Dining restaurant serves freshly prepared meals and international cuisine.
Feuring Group will operate the hotel as a tenant for the next 30 years under the Hyatt Place brand. General Manager in the house is Mrs. Ines Brünn, who leads the team with about 80 employees.
The concept of the hotel is designed to combine comfort and practicality with help guests experience a relaxing and productive stay.
At an opening, everything has to happen very quickly. On site, the situation arose spontaneously to take a complete group photo with all employees. Since the first guests were also expected and also shots of the opening with the balloons were in focus, I as a photographer had to implement the themes quickly and professionally. I had specially brought on site separate studio light 500 watt Hensel equipment, which was then also used for the illumination of the hall in the foyer.
Use of the press photos
The opening shoot was about taking photos for the press, as well as photos for the new Facebook company page.
My customers always receive all image, usage rights at a fair price. All images are uploaded in a special web gallery 2 times for the customer. In the press folder are the high-resolution images and in the folder Internet are then already the images created so that they can be used by the customer immediately for the web gallery or social media purposes.
Press photography Hyatt Place Frankfurt
The 1st Hyatt Place in Germany at Frankfurt Airport has opened its doors January 4, 2018. I took the photos often he pre opening and covered the celebration that took place with many colorful balloons and the first guests.
The team of Hyatt Place Airport welcoming the General Manager Ms. Ines Brünn
Welcome often he first guests by Mrs Ines Brünn. The guest stayed for Business Lunch which takes place from Monday to Friday from 11.00 a.m to 15.00 p.m.
The General Manager Ms. Ines Brünn together with Deputy Manager Mr. Jens Förster and then man who is responsible for Finance Mr. Christian Rademacher
The General Manager Ms Ines Brünn together with Talent Manager Ms Helen Schöps