Diverse photo motifs in the event area are also important for the winners' own marketing. In the context of the German Certificate Award 2022, I was allowed to accompany the first German Certificate Award photographically and implemented the theme of event photography in the financial industry for Feingold Research.
With investment certificates and leverage products, private investors also have the opportunity to invest their money. However, it is not always so easy to gain a comprehensive insight into the wide range of offers here.
How do I invest wisely and invest my money for the long term so that I am also well equipped for the future?
The winners were selected on October 6, 2022 and the criteria for evaluating the issuers and their products as well as their services were determined by a service study by Feingold Research as well as an audience and jury vote.
Online brokers and financial portals were also evaluated. Numerous prizes were awarded in continuous flow, so that practically every 5 minutes a new winner stood on stage and was awarded.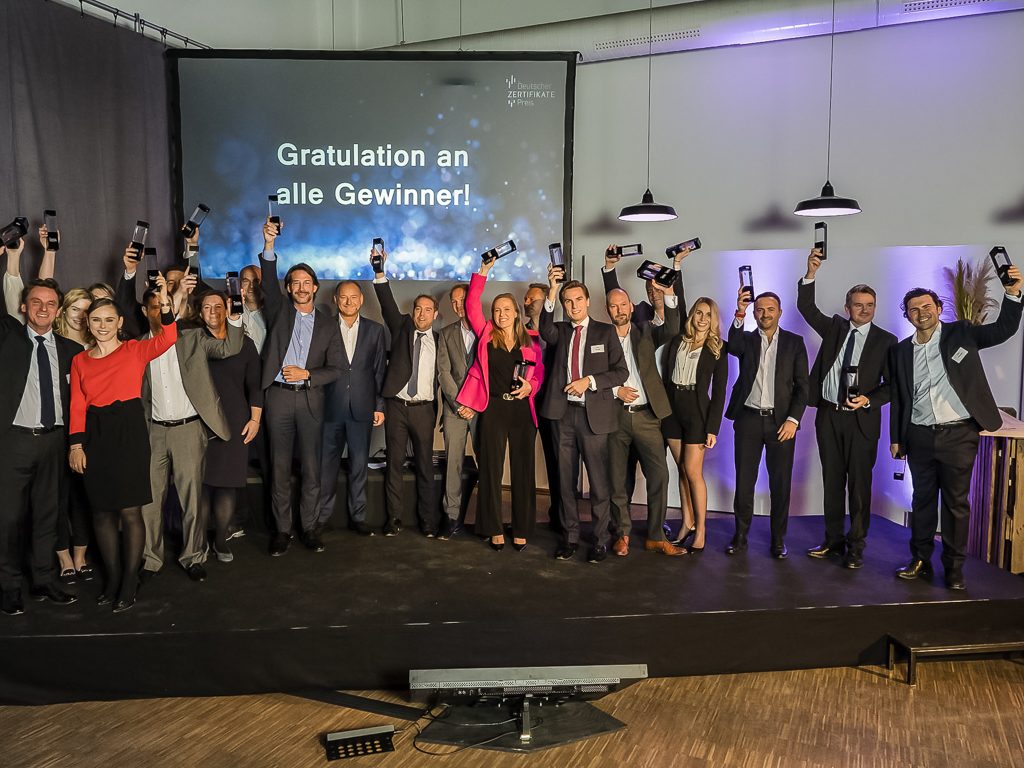 Premium event with professional photos
In addition to the winning photos, it was also a matter of implementing this premium event, which incidentally took place for the first time in Frankfurt, with high-quality, professional photos for further marketing.
Besides the obligatory press photos and my own marketing with logos and trophies, I always want to realize additional photo motifs for my clients by implementing new photo scenes with the winners, which include another, different pose or composition of the image design. Always in focus, the people, authentic, alive and sympathetic to photograph.
Special photo light equipment in the event area
With further, additional photo lighting equipment such as powerful battery flashes that support photo and modulating light and a parabolic umbrella, the winners are not only well lit, but the atmosphere of the evening is maintained without too much bright light falling on the people portrayed.
Diverse photo motifs for recycling
Speed is also important, because on the one hand you want professional photos, on the other hand you also want to celebrate your win. Here I photograph beside the stage photos and the photos behind a logo canvas in the connection then still further photo scenes, which can be used then in the further use e.g. as press photo well and differ from standard photographs.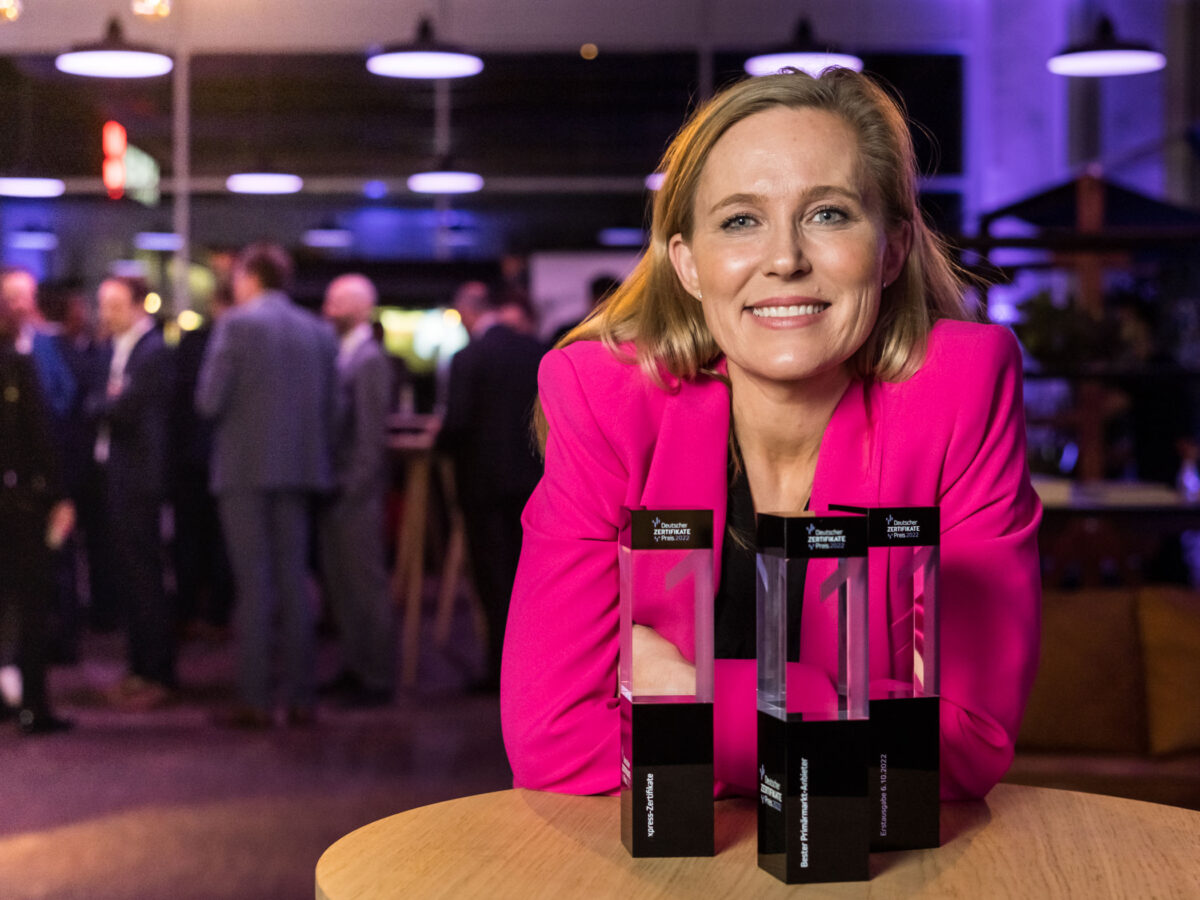 My customers value quality and fast implementation. Feingold Research as a principal is composed of leaders such as, Benjamin Feiingold, Daniel Saurenz, Franz Georg Wenner and Nicolas Saurenz, who have more than 30 years of experience in the derivatives field. During the event, a team photo was also taken afterwards.
All pictures will be handed over by me in a special gallery within 1-2 working days. Fast service and on request speed service ie. to provide pictures for social media already during the event is feasible on request.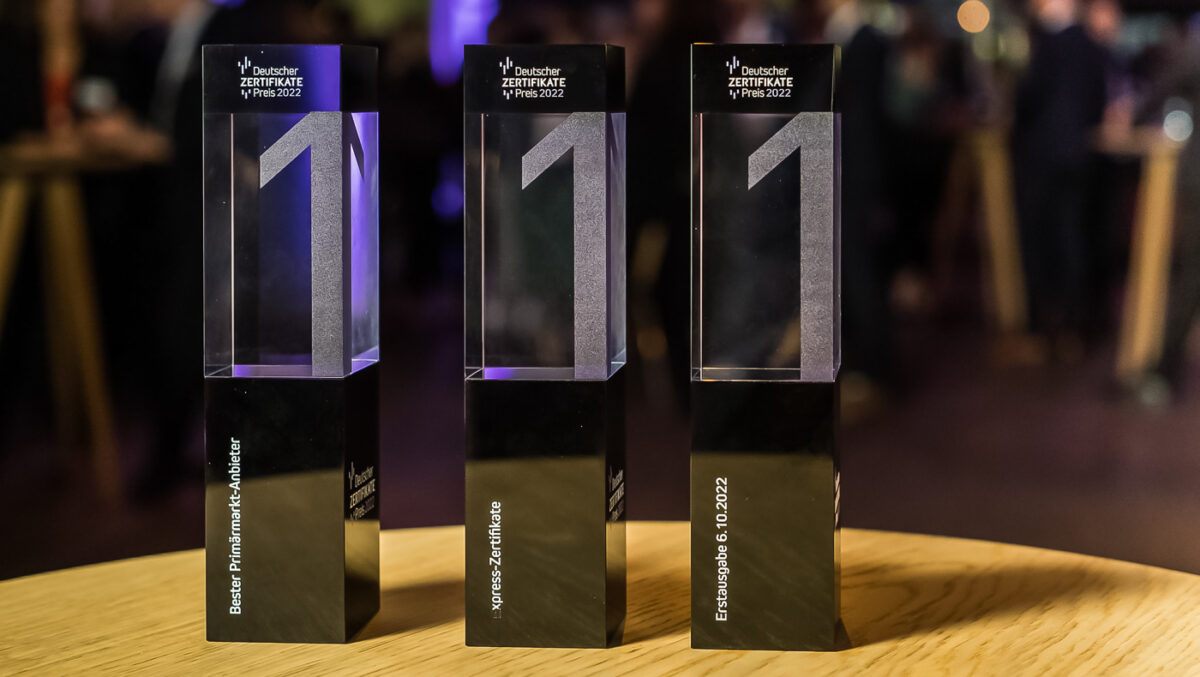 Image impressions and further information about the event can also be found here:
https://www.deutscher-zertifikatepreis.de/