Business portraits and team photos
For the real estate specialist and real estate agent Immoprofi Andre Zahedi e.K from Darmstadt, who sells high-quality & exclusive residential properties in Darmstadt, Frankfurt and Wiesbaden, I was allowed to create the team photos for the new responsive website.
Owner André Zahedi is known for emphasizing customized service, ongoing professionalism and reliability. He is himself an ambitious real estate photographer who attaches great importance to pictorial presentations. I had met him personally in the context of a further training and so it came to a sympathetic exchange among photo enthusiasts with high standards.
Authentic photos at work
The assignment: The goal was to present Mr. Zahedi's real estate team in an authentic and sympathetic way. Individual portraits were taken and also a group photo. The image ideas and individual image sequences were determined in advance. A professional make up and hair styling was also included in the pre-planning and very professionally implemented by Laura di Gregorio.
A photo shoot is always a dynamic process in the sense that you also have to act flexibly as a photographer on location. In exchange with Andre'Zahedi and his team, it was then decided together on site which images would be included in the short final selection not only for the new website, but also for further use, e.g. advertising, flyers.
Very helpful in my way of working is that the images from the camera are transferred directly to my laptop via WLAN. I have deliberately chosen wireless transmission here, and use the Wireless File Transmitter WFT-E6B from Canon. This solution offers me the advantage of being able to act quickly and wirelessly, and the image transfer also takes place in a few seconds.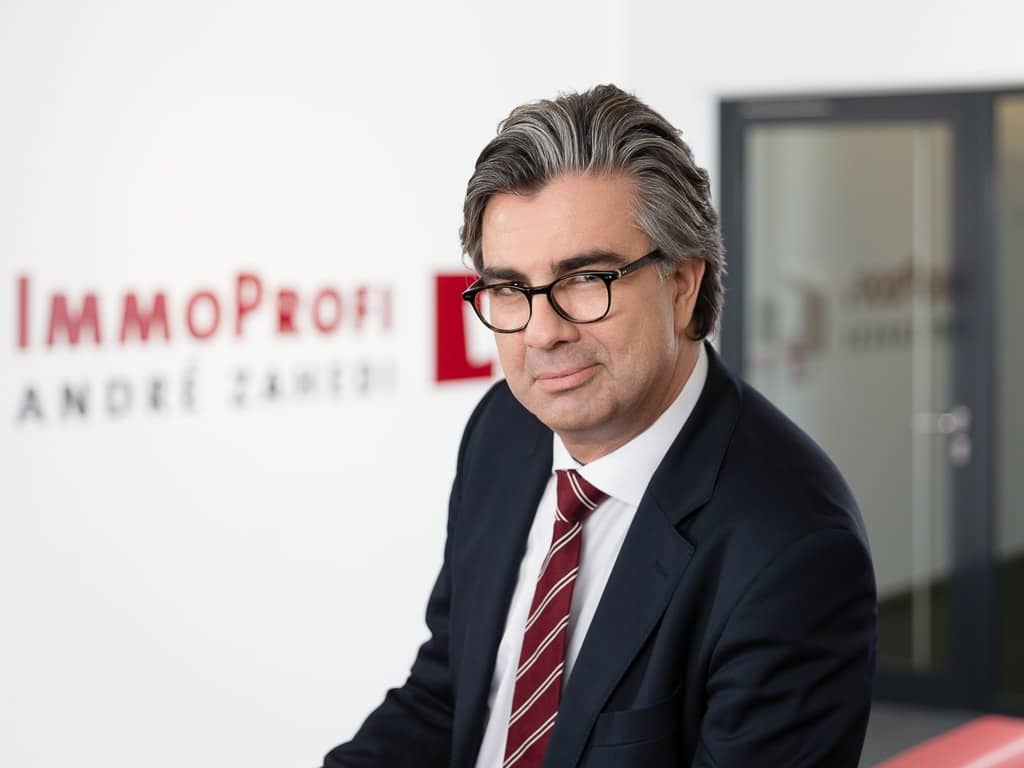 Very impressively the real estate photography is converted by André Zahedi emotionally and authentically.Make yourselves a picture of the real estate specialist for Darmstadt and environment:
https://www.immoprofi-zahedi.de/Home_Immobilienmakler_Darmstadt