Event photography hotel industry
With the pre-opening at the end of April 2023, Frankfurt will get another top hotel. Event and press photos were done by me at the end of April with the pre-opening of the NH Collection Hotel in Frankfurt.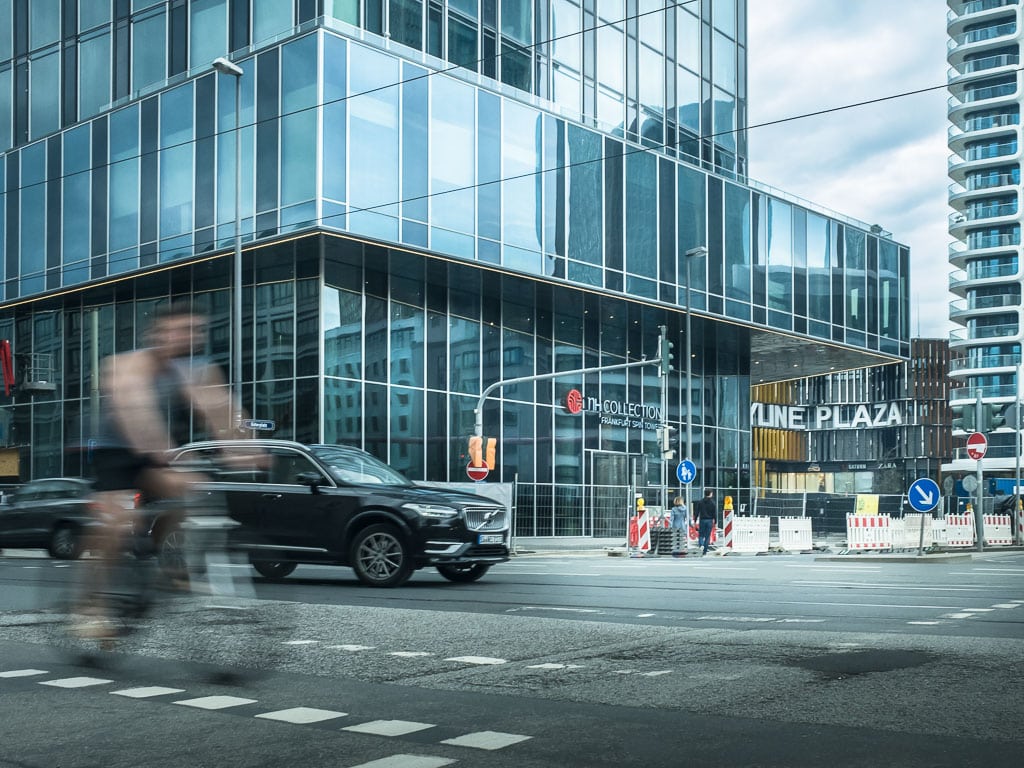 The exclusive hotel is located on the first 20 floors of The Spin skyscraper, which redefines Frankfurt's skyline with its spectacular architecture. The 4 star hotel is located in the 128 meter high hybrid tower The Spin. The tower consists of 33 floors and was developed by Gross and Partners. The hotel is located on the lower 21 floors while modern office space is used on the upper floors.
Hotel guests are welcomed in an eleven-meter-high light-flooded lobby with a wide staircase. 414 rooms are distributed over the first 20 floors, and from the 8th floor upwards, three-meter-high floor-to-ceiling windows provide an unobstructed view of the Main metropolis.
Clear color scheme, simple purist elegant design will characterize the entire NH Collection Spin Tower Hotel and here guests will find a tastefully styled place to feel good.
The NH Hotel is an attractive place to be with a personal touch for both private guests and business travelers and Frankfurters at the same time. So there is a lounge open to the public with coffee – and cake specialties and a bar in the lobby. The all-day restaurant with show kitchen and wine bar with terrace is located on the third floor.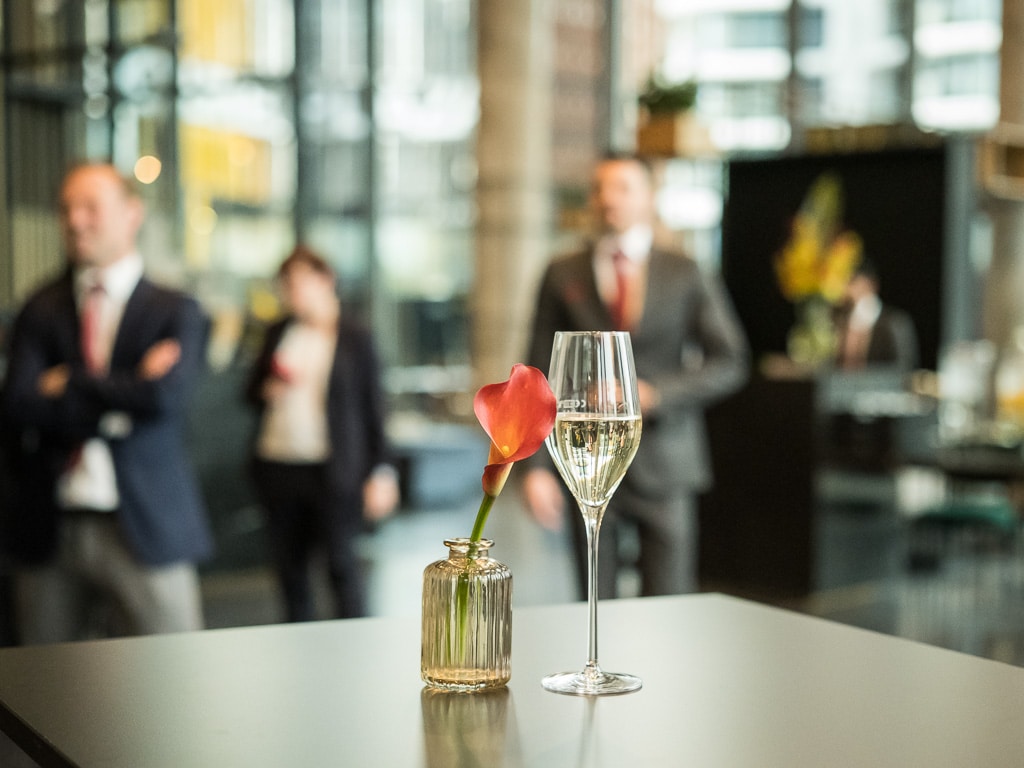 Event photography and business photography for companies
As an event photographer, I also support corporate clients with high-quality photos, so it's important that I also visited the twelve modern meeting rooms at the pre-opening and know the lighting conditions for good photos. Modern facilities for meetings, events and celebrations are available on around 2,000 square meters.
The guests benefit many times over. The central location, a first-class service and a stylish ambience with culinary excellence are now available in Frankfurt.
More info also here:
https://www.nh-collection.com/de/hotel/nh-collection-frankfurt-city