Business photography for women
I also offer support in the special segment of business photography for women. In addition to professional business portraits for the first impression, other photo series are important, which can then also be used in a variety of ways. Whether it's images for your own website or for publishing on social media networks, I'm happy to support you with corporate photos that can be used throughout the year.
Investing in your own company website costs money no question. Certainly, there are affordable providers that offer monthly rates for a small website. In the long run, however, it is more professional and also less expensive to build your own unique website. Also in this point I offer support by providing affordable own websites and professional photos in a complete package.
How will I be found on the Internet? Which pictures show me as I am and what is the "story" behind the business photographs ?
This photo shoot was about showcasing the work of an independent style coach. High-quality designer jewelry and lifestyle products from the Frankfurt fashion company Pippa & Jean are offered by her.
Pippa & Jean is a social selling company with the goal of helping 100,000 women and men become self-employed.
Dee Light has started her own successful business and built her own leg as a fashion enthusiast and style coach. She is passionate about hosting style parties (jewelry presentation) at home with hostesses or also in beauty salons and also markets your events on Facebook online and in your Facebook group.
The main focus for the business photos was to capture new, current business portraits of Dee Light as a style coach, while also depicting your theme of "selling high-end lifestyle products." The photo shoot took place at the premises of Removee Tattoo Removal & Permanent Hair Removal in Frankfurt Sachsenhausen. The owner Nathalie Thyrell, who is also a Make Up Artist and with whom I have had the pleasure of working, has kindly made her premises available to us.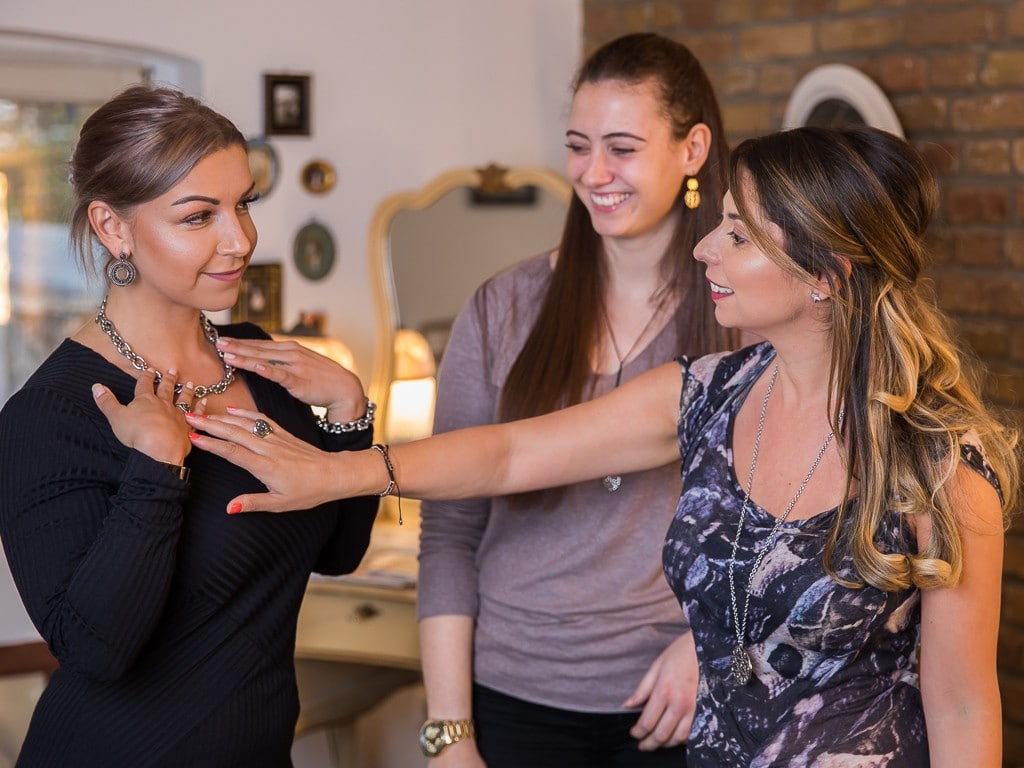 The exclusive products that Dee Light had brought that evening included trendy jewelry pieces as well as perfumes, bags, bracelets, necklaces and earrings.
The challenge for me as a photographer was to capture both portraits and photos of the sales process in a short time frame of one hour. Some of the participants agreed to be photographed during the jewelry presentation. We also discussed the topic of image use – model release in advance, so that some images were also allowed to be shown here in this post. Furthermore, I had to find in short with the portrayed photo scenes and "photo poses" that integrated the existing space with in the visual language and were appropriate to the photo theme.
Since I did not know the participants who appeared for the jewelry presentation, even in advance, it is with task of the photographer to build here in a short time a "trust relationship" and to take away the fear of the camera from all participants who have never had a photo shoot before. There was no prefabricated script; on set, additional image motifs were created depending on the situation.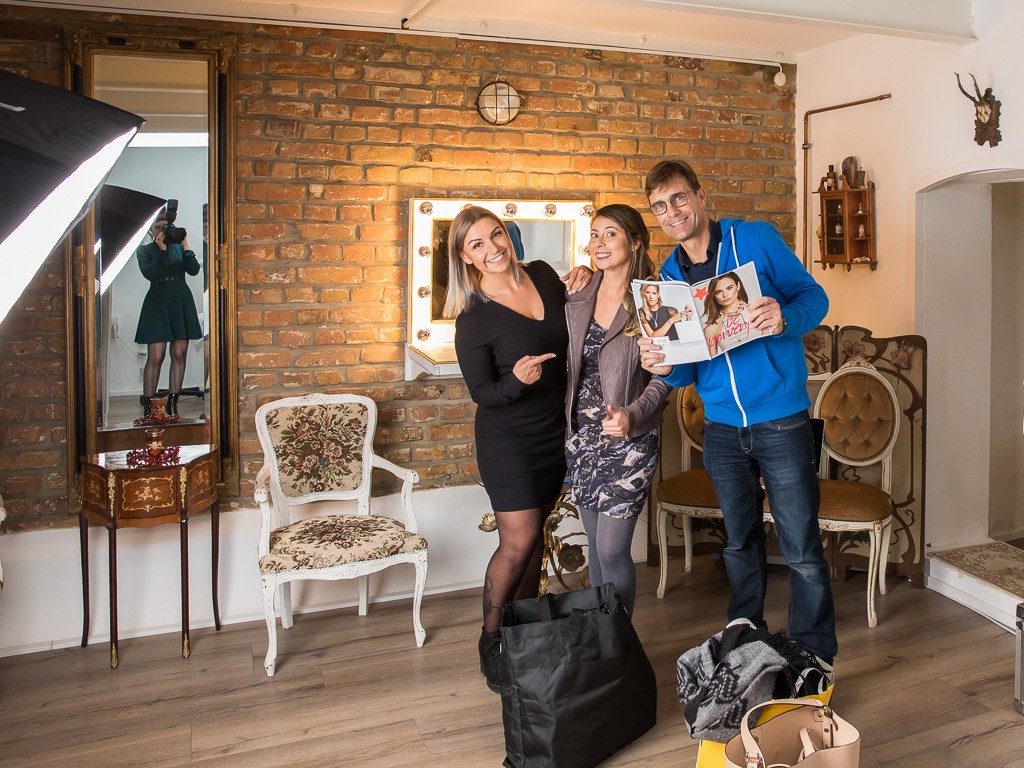 All photos were transferred directly by me back into a laptop, so that the actual picture result was also immediately shown here on site.